Presenting in Poster Section of 2022 BPS Annual Meeting
The Biophysical Society (BPS) annual meeting is held by international biophysics society, aiming at leading, disseminating and advancing knowledge in biophysics.


The BPS 2022 66-th annual meeting was held in 19th Feb 2022 at San Francisco, California.

During this meeting, I presented a post about the new findings of TMEM16F, including:
A conductive/open state of mTMEM16F induced by inner gate charged mutations was identified during atomistic simulations. (see TMEM16F)
The predicted state is permeable to ions and lipids, which further reveals the ion and lipid pathways (as well as underlying mechanisms) of this protein.
---
This was a fun trip! All Chen lab members gathered and enjoyed the meeting. We even had a fascinating road trip to get back to MA.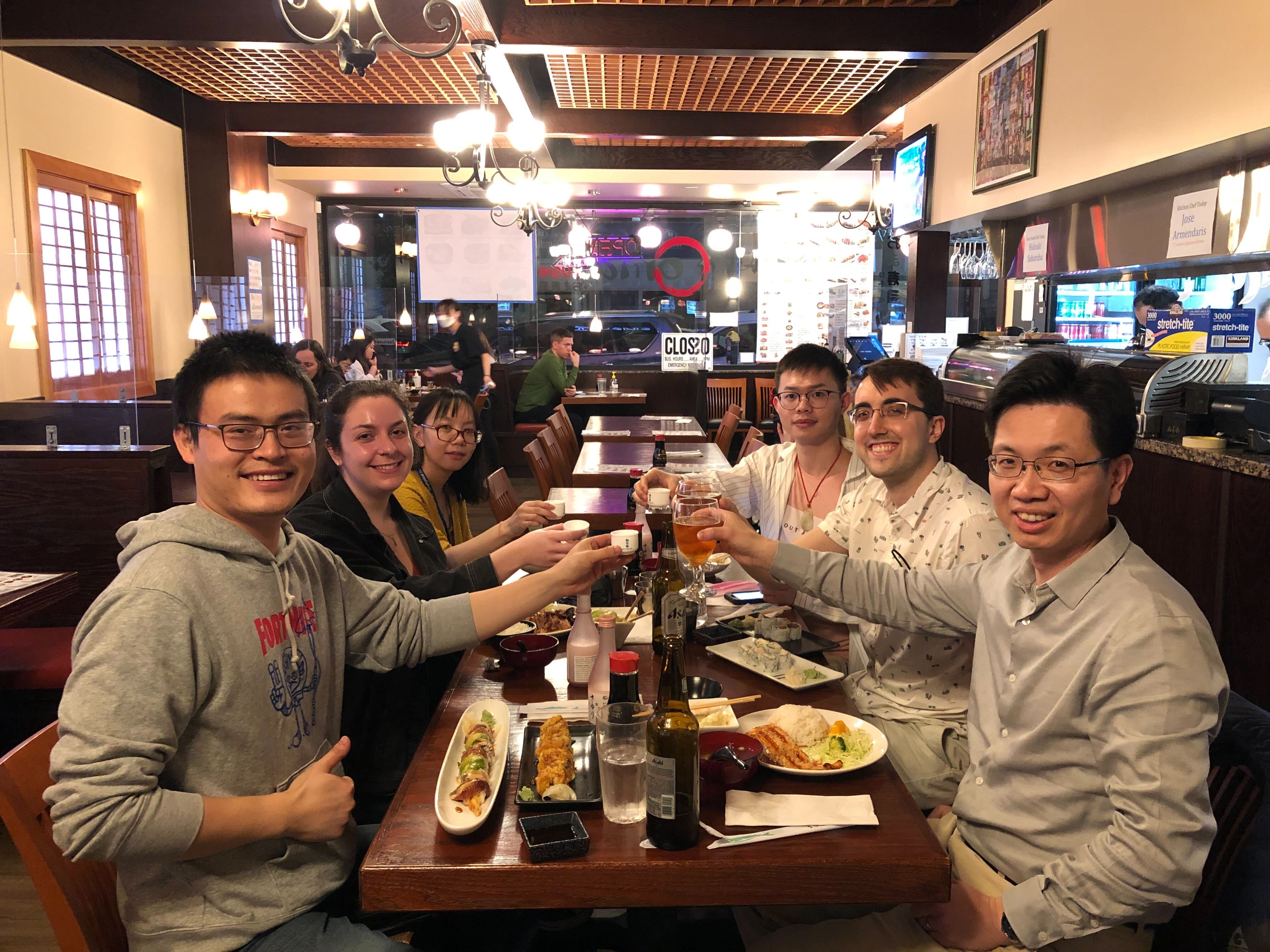 The frist "reunion" of the Chen lab after each of us arrived at San Francisco, CA.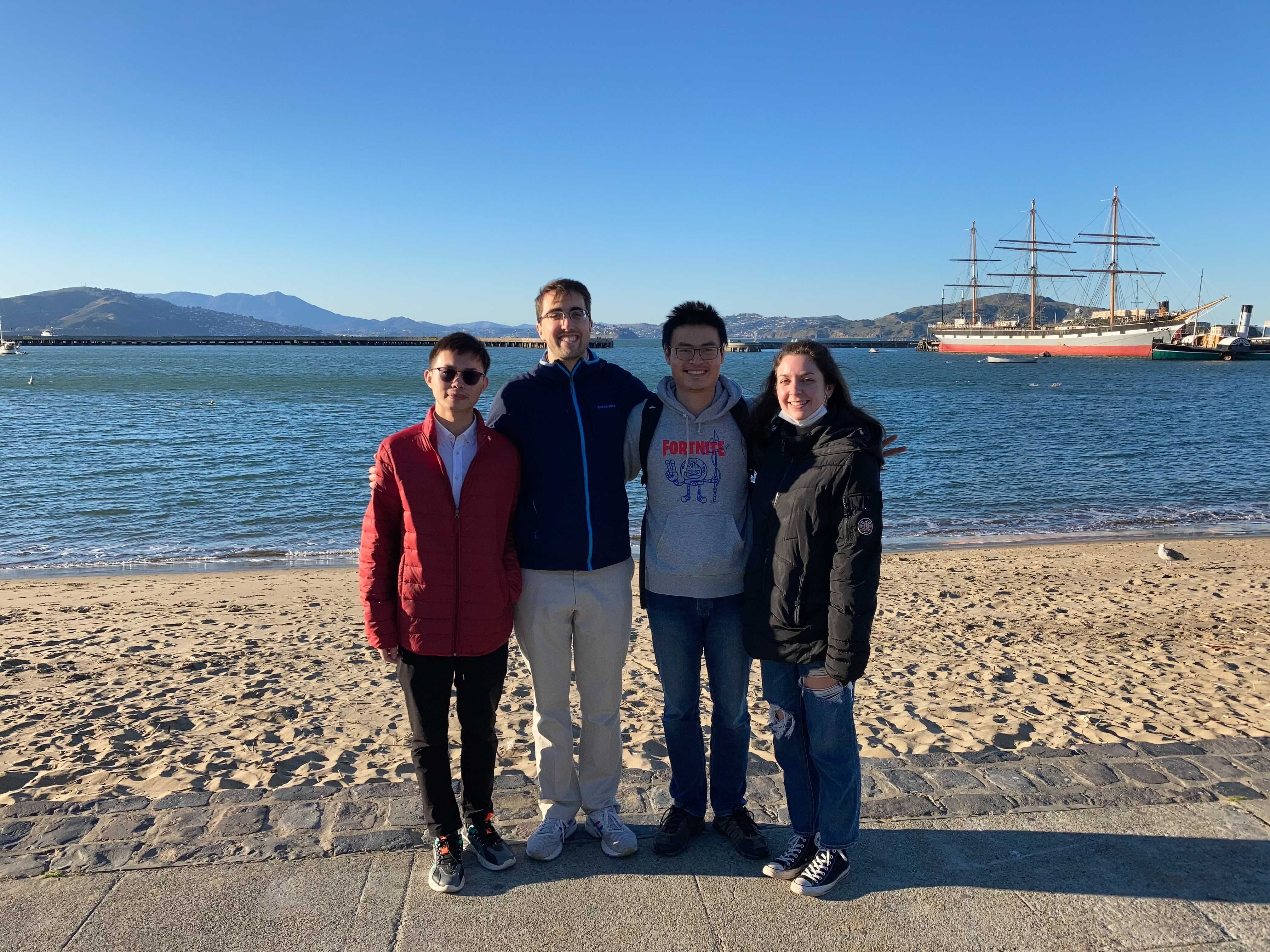 Hiking to the beach (From left to right: Jian, Erik, Xiping & Sam)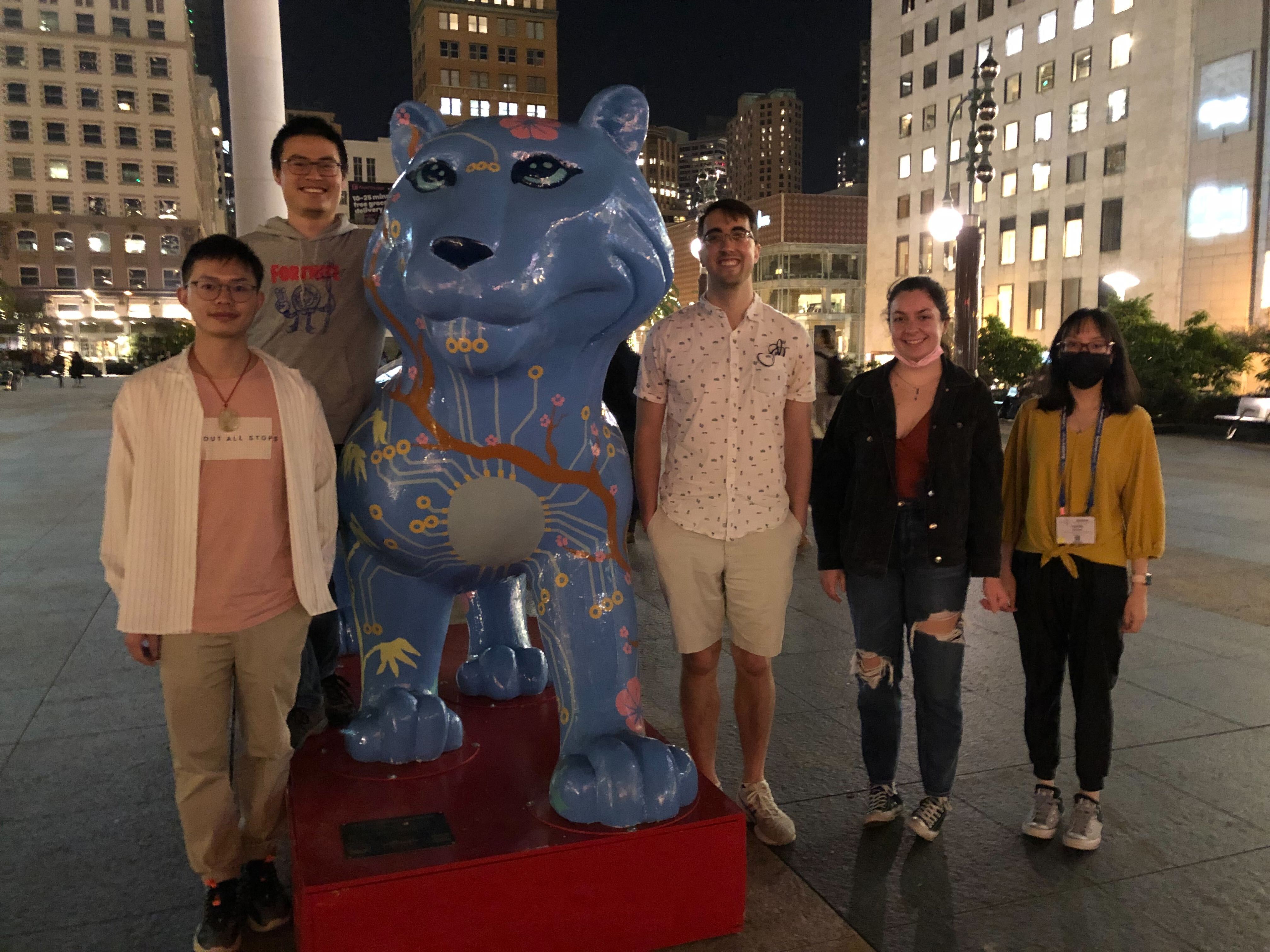 Visiting the Chinatown in San Francisco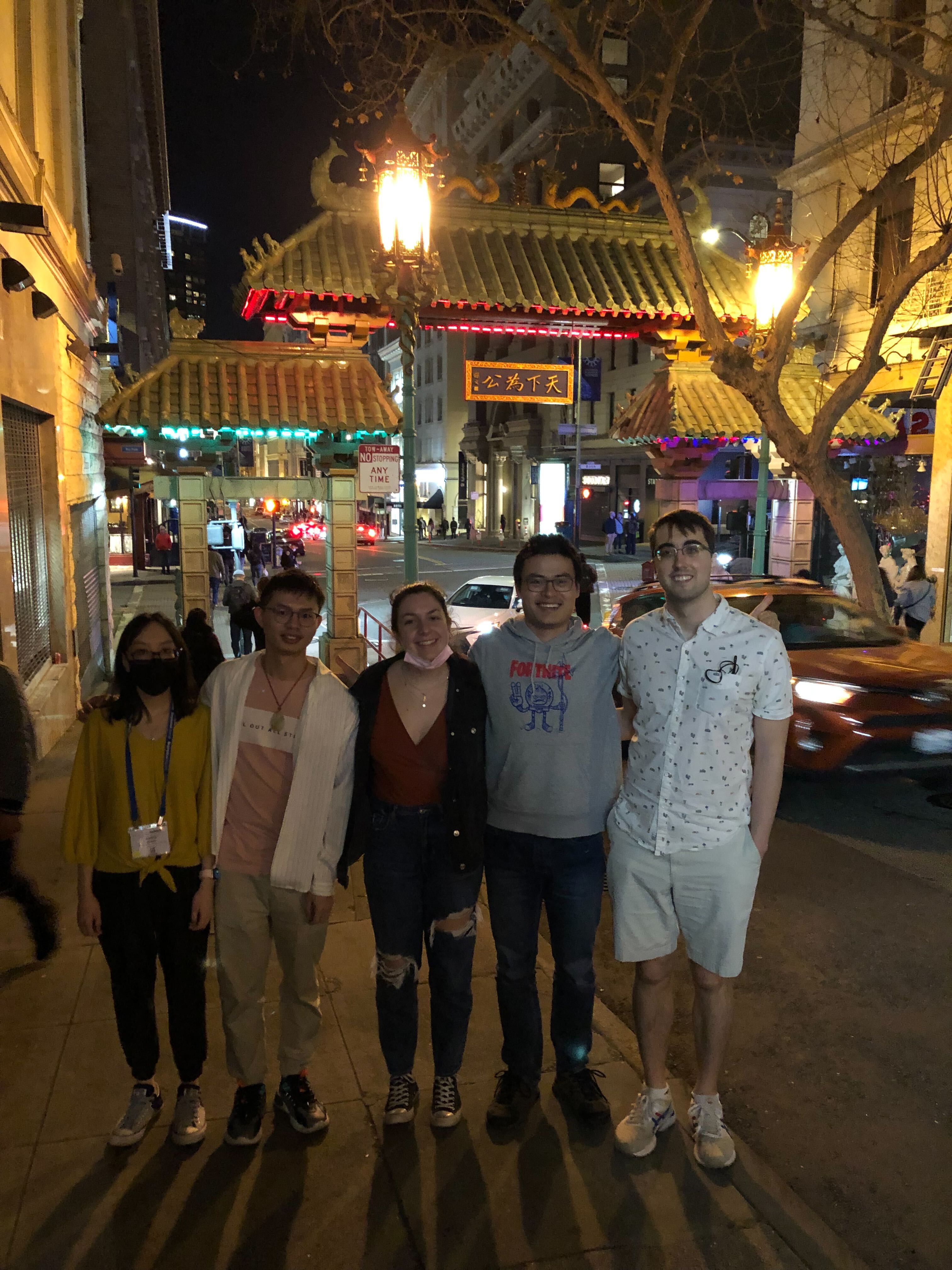 Visiting the Chinatown in San Francisco (in the front gate)
Everything under the sky belongs to all – 天下为公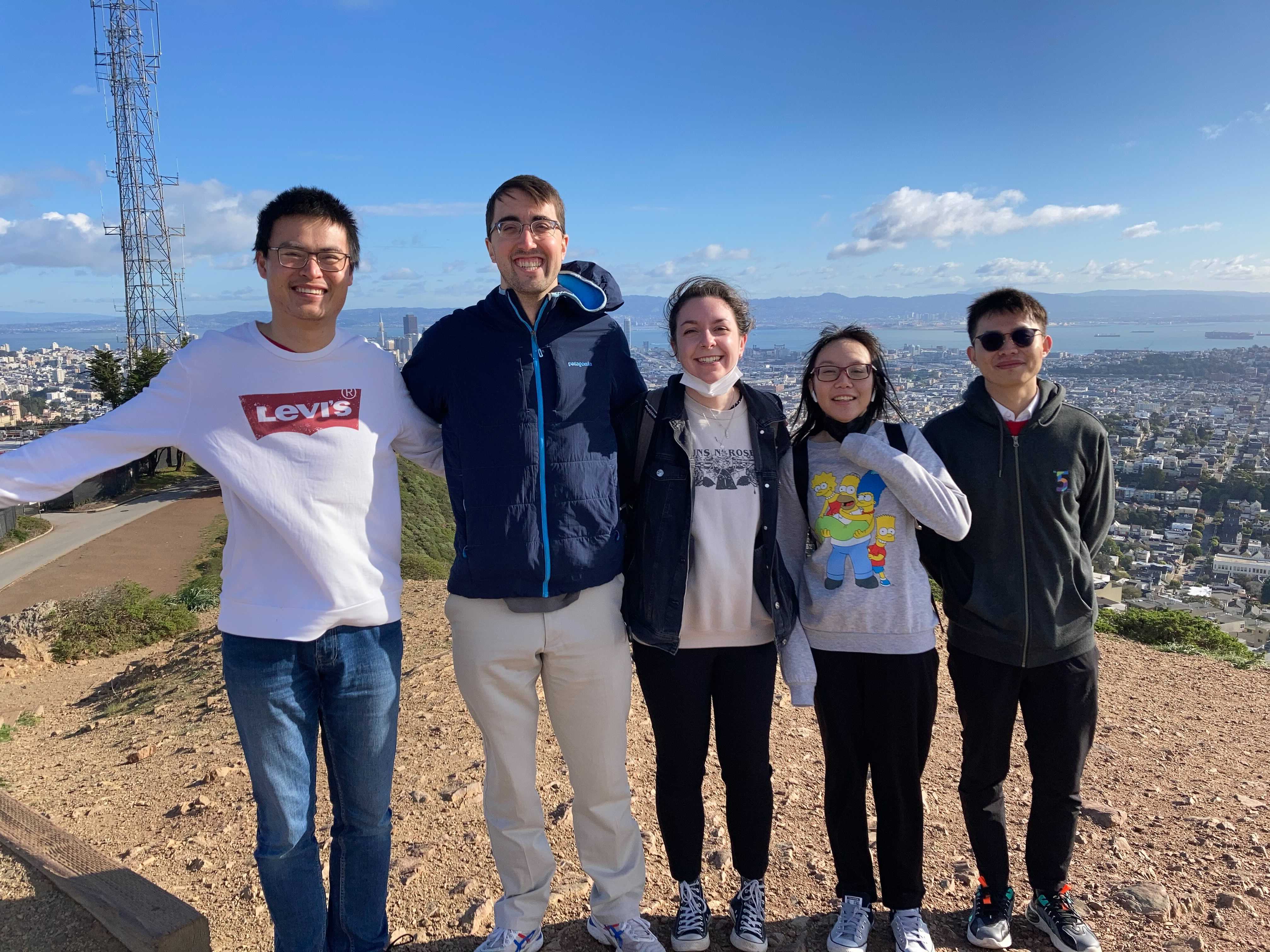 Chen lab members at the peak of the Twin Peaks (It's freezing…)